19 septembre 2014
5
19
/

09
/

septembre
/

2014
06:39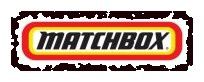 The Matchbox name appears in 1953 as a brand from the British company Lesney toys, founded by Leslie Smith (6 March 1918-26 May 2005) and Rodney Smith. The two men were not from the same family, despite their common name. They were school friends and had served together in the Royal Navy during World War II.

      The company was born when a collaborator Smith, John Odell, called "Jack", manufactures a thumbnail to his daughter that it could easily take her to school. The miniature is made at the scale of a matchbox.

      Matchbox toys were so named because originally the models were packed in boxes similar to boxes of matches. The Matchbox name has become the generic name for any miniature measuring approximately 2.5 inches (6.5 centimeters) long, regardless of brand. In the 70s, the matchbox has given way to traditional packaging, plastic and cardboard used by other brands such as Hot Wheels Packaging in matchboxes was recently reintroduced for the collector market.

      The Matchbox / Lesney factory was a major undertaking in Homerton, East London, although in 1990 the company moved to Rugby, Warwickshire in the West Midlands.

Lesney The company went bankrupt 11 June 1982. The company assets have been sold and resold, and finally were purchased by Mattel Hot Wheels manufacturer.
To see Catalogs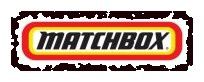 To see Models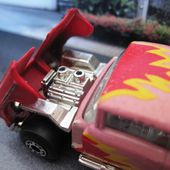 Pour être informé des derniers articles, inscrivez vous :